Step 1. Enter Home, click the button "Buyer" which under the "Join Free"

Step 2. Please fill your valid email in "Email Address" and press button "Click here to receive Verification Code", and then please check your email for verification code. If there is none verification code, please press button "Resend".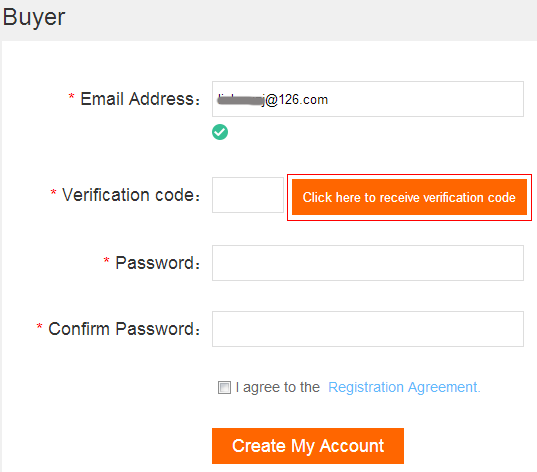 Step 3. Please enter the verification code you have received, and set your "Password".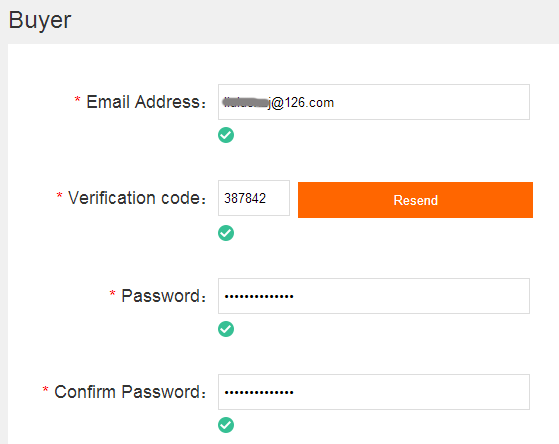 Step 4. Please read "Registration Agreement", and if you agree with it, please press "I agree with the Registration Agreement" and "Create My Account".